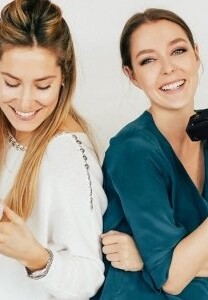 Hi, nice to meet you! We are Sibylle & Sue, a stylist and photography team, but more accurately we are dear friends, who share a passion for food, flowers, fabrics, antiques and all things beautiful.

We love to create beautiful food concepts, that include food styling and photography. Next to capturing the vitality of delicious food we believe in showing the story behind it, thus capturing the farmers that grow it, the chefs that carefully prepare it and the people that gather around the table together to enjoy it.

Inspired by the simplicity of nature, we strive to embrace natural light and earthy materials in all of our work. We adore rustic simplicity, antiques, a quiet color palette of soft neutrals and we pay great attention to detail. Our photos tell stories of natural beauty and will enhance your visual branding.