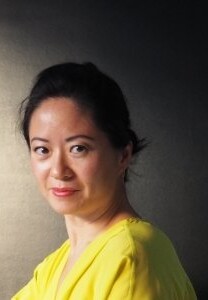 Lisa
Rees
Los Angeles, California
🇺🇸 The United States
TOP10 photographer in 2018
TOP5 photographer in 2017
TOP3 photographer in 2016
An avid culinary enthusiast with a visually curious mind. This pretty much sums up who I am in my pursuit of my creative journey.

Working out of my test kitchen and studio in Los Angeles, California, cooking, styling and photographing the finished food are a regular self-prescribed ritual of my life these days.

I feel a special connection to my art when photographing these images. I would like my photos to not only be beautiful to look at, but also to evoke something deeply emotive. I want to inspire the audience to see a story, a memory, a moment captured in their own imagination.

With a deep appreciation for the beauty of natural light, I strive to incorporate this essential element along with content, composition, texture and color to bring out the essence of the subject with organic simplicity.

I want the photogenic energy to appeal to all senses, not only taste, and convey a specific mood at the same time. Artful food is the language I create and speak.

Other Photographers in California