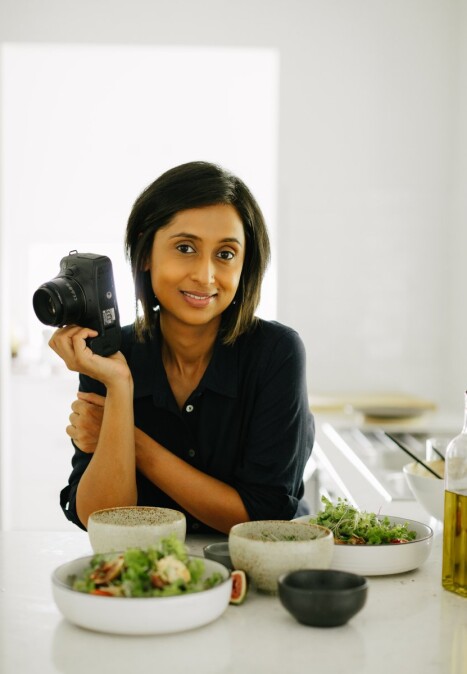 Studio Name
Between2kitchens
Hi! I am Shilpi, a food photographer, stylist and food enthusiast!
I shoot in natural light and enjoy capturing both bright-airy and dark-moody images however my forte is bright-airy. I have a minimalist style as I enjoy shooting with my 100mm lens. Capturing textures, drizzles, gloss and those real close ups where the food is the hero is what I enjoy most!

Its been 1.5 yrs now since I have been a food photographer. My Chef husband and I, teamed up in April 2019 to start a food blog called Between2kitchens. We share restaurant style recipes that are sophisticated for entertaining but also effortless enough for a weeknight meal!

Married to a Chef with a fine dining background, I love everything about Restaurant style food. From capturing process shots in the kitchen to plate up and finally styling the shot! Available to shoot for cafes, restaurants, other bloggers, magazines and the likes.