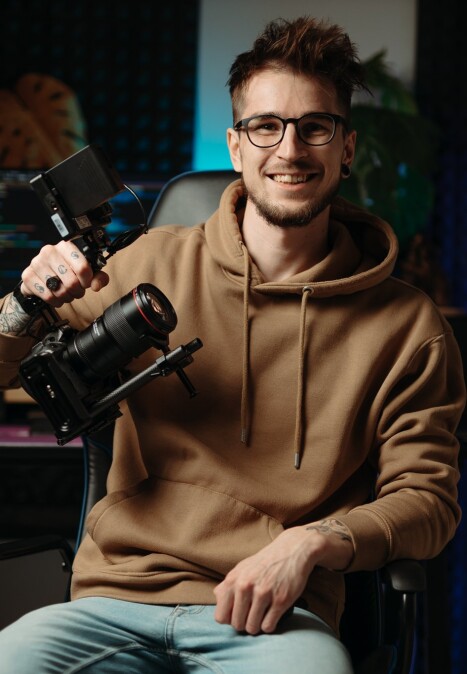 Laszlo
Olasz
Minimum price/hours
100$ per hour | 1 hour minimum
My name is Laszlo Olasz, I am a 32-year-old expert photographer, videographer, and .NET programmer from Marosvasarhely. In 2003, I set out to become a successful photographer and commercial director. This dream came true several years later since I was active in trade for 7 years in the meantime. In 2016, my passion and love for photography reignited, and from then on, I progressed only upwards with a lot of work, dedication, and learning.
I started with event photography, christenings, weddings and then in 2019, I decided that I only want to deal with product photography and commercial videography. The COVID pandemic solidified this decision, and since then my main activities are:

Menu photography, food photography for restaurants and hotels
Real estate videography and travel videography
Commercial video production for various industries: metallurgy, auto repair, beauty, factories, jewelry, etc.
Product photography in most of its forms (white background, e-commerce, still life - contextual photography, fashion, jewelry, etc.)
In addition to all these, I am also a full-time programmer.
My main characteristics are accuracy, attention to detail, planning, reliability, ambition, useful advice both "before and after the sale", helpfulness, and creativity. Thanks to these traits and my endless ambition, I have photographed in most of the restaurants in Marosvasarhely, including the Petry restaurant chain, the butcher department, Shadow Gastro Group, Aranykakas, Hotel Privo, Alchimia, New Chicago, Mamma Mood, Zeppelin Bistro, and many others.
At the same time, I have had a successful collaboration with the True Group (True Imobiliare, True Travel) in the field of real estate videography, as well as making promotional videos for foreign resorts in Antalya, such as Nirvana Hotels, Delphin, Spice, .
Winning photos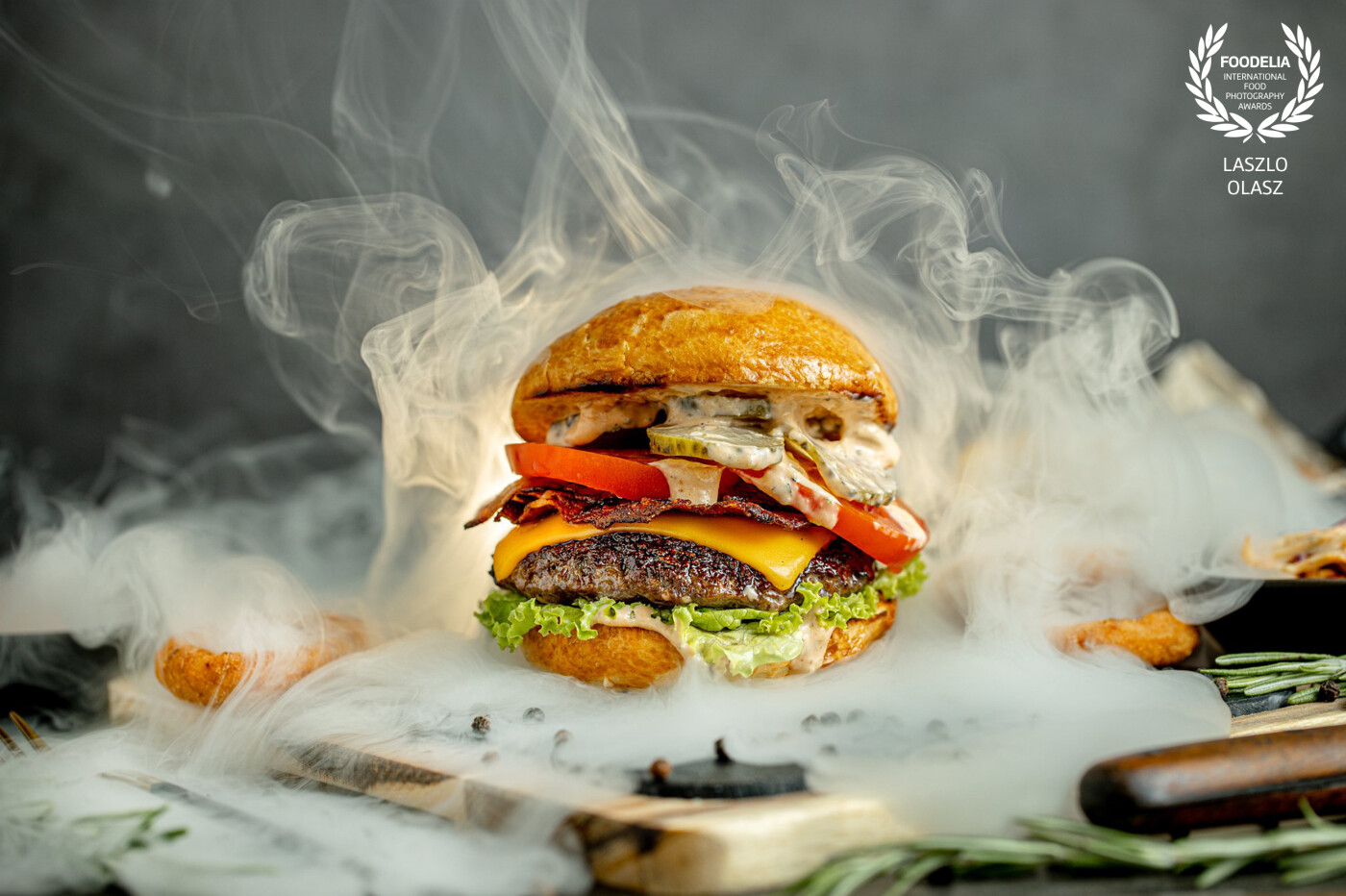 Black angus gourmet burger photographed for Muse Bistro.

The burger is served in a smoked sphere, therefore I needed to capture this aspect. The setup was a big 80 cm octagon on the right, a Bitlighter in the back and a large cardboard to reflect the light on the right. The context of the burger was built using two background and decorative elements.
97th Collection